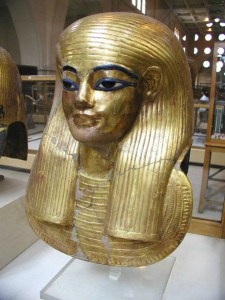 This is a part 6 of my review of Ahmed Osman's book Lost City of Exodus. Chapters 6 through 8 are intentionally left out of this online edition of the review, but are likely to appear in the printed edition in the future.
In the ninth chapter, Osman reminds his readers that as a young man in Egypt, he had joined the Muslim Brotherhood, which had been founded by his school teacher in 1928. He says that the goal of the Muslim Brotherhood was to re-establish the Islamic caliphate, a goal now shared by the Muslim terrorist organisation known as ISIS.

The author says that he was willing and ready to fight alongside his Muslim friends against the Jewish nation and its various military organisations, but that he was too young. A fact mentioned previously in the book. He writes that he eventually studied law and obtained employment as a journalist. Osman writes that he was also self-taught in classical Hebrew. He says that his views changed concerning the Muslim Brotherhood or fighting Israel.
Osman searched throughout Egypt for evidence of the Israelite's presence in the country, but no Egyptian source seemed to appear. He says that even the British Museum yielded no results for such sources.
The author shares with his readers how on one night he was unable to sleep, so he began to read the story of Joseph in the Old Testament. There was a certain passage that struck him like never before. He said that Joseph's title "Father to the Pharaoh" gave him some clues. "[T]his was an Egyptian title. Egyptian officials were usually given the title 'Son of Pharaoh,' but 'Father to Pharaoh' was a rare title and only one person is known to have received it in the New Kingdom." Osman says that the name "Yuya" came to his mind. Yuya was a minister and commander of the chariots for Amenhotep III's army. The name "holy father of the Lord of the Two Lands" was inscribed on funeral statuary in his tomb.
Without going into further detail concerning the content of this chapter, suffice it to say that with various Egyptian sources, including Biblical references, Osman identifies Yuya as being Joseph the Patriarch. This evidence assists in determining the date of Israel's presence in Egypt.